About Us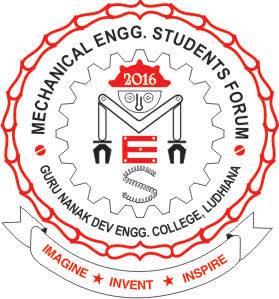 Mechanical Engineering Students Forum (MES FORUM). Department of Mechanical Engineering, Guru Nanak Dev Engineering College, Ludhiana shall be established constituted with the assistance and involvement of senior faculty of the department to take care of the academic/ professional needs of the under graduate (UG) Student the department.
The MES FORUM can play a useful and stimulating role by
Encouraging beyond the curriculum studies practical work seminars etc.
Counseling the students in the emergina/new academic/professional opportunities.
Better training of the students for their employment.
Improving the standard/quality of education.
OBJECTIVES
The MES FORUM shall have the following broad objectives
To plan and organize technical programs and activities, such as, special lectures,
workshops, seminars, symposia, conferences, exhibitions etc. for the benefit of
students on a regular basis.
To provide a common platform for the students to exchange ideas and
Information on the topics of their interest e.g. curriculum, employment / higher
educational opportunities, emerging trends, new development etc.
To facilitate technical Visits / practical training / project work / employment of the
students in R&D laboratories, industries, academic institutions etc.
To encourage team work and the spirit of self-reliance among the students.
To serve as a focal point at the department level on all aspects of professional
development of the students.
To assist the department in arrangement and management of academic activities.
To meet these objectives, the MES FORUM shall arrange frequent meeting of the executive committee members together with experts / leaders from industries etc. Programs of common interest may also be arranged involving students' forum at many other institutions in the city, region etc.